Our conservation team have recently completed a six-month project to carry out much-needed repairs and restoration work at one of Leicester's finest medieval buildings. 
The 15th century Magazine Gateway sits as a dramatic landmark entrance to the De Montfort's University's campus. Standing at the top of Magazine square adjacent to DMU's Business School, the building has undergone a series of works including repointing and repairs to the stonework, drainage improvements and removal of vegetation and accumulated bird droppings.
The £200,000 programme of work which we began in October 2020 was done in conjunction with Historic England. It means the scaffolding and covers are finally off the historic city landmark which generations of DMU staff and students know as a gateway to the campus.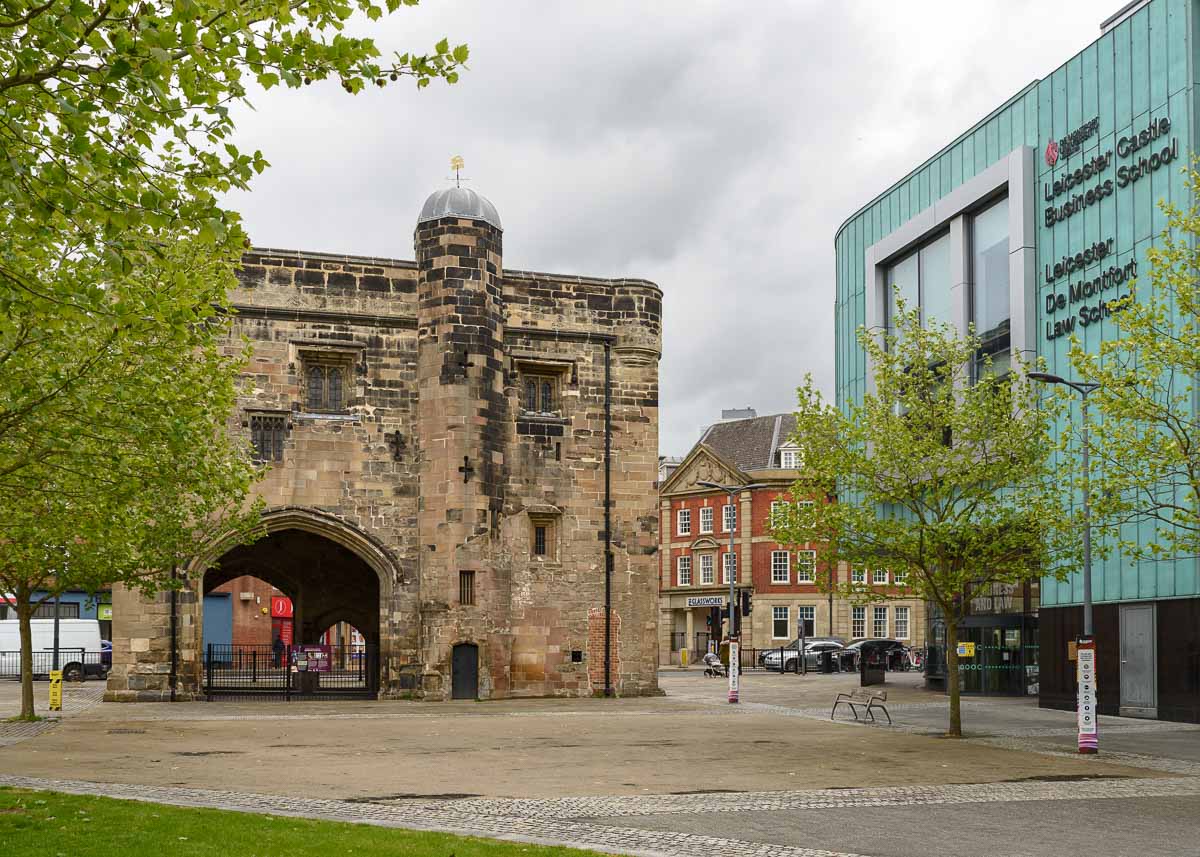 Constructed from an incredibly unstable sandstone that, coupled with some insensitive cementitious repairs in the past, has resulted in the deterioration of stonework from its elevations.
Messenger was awarded the contract to stabilise the fabric through repointing joints, inserting tile repairs and replacing some stone sections. The tile repairs were necessary where joints were too large to simply fill with mortar and aim to show the viewer where the stone would have originally come to. This is known as an honest repair.
There were internal structural cracks which were repointed and in some cases pinned with a helibar and thermosetting resin.
The ground floor room within the gatehouse had been plastered in a gypsum based plaster which had suffered efflorescence. Some plaster was removed and replaced with a breathable lime-based plaster.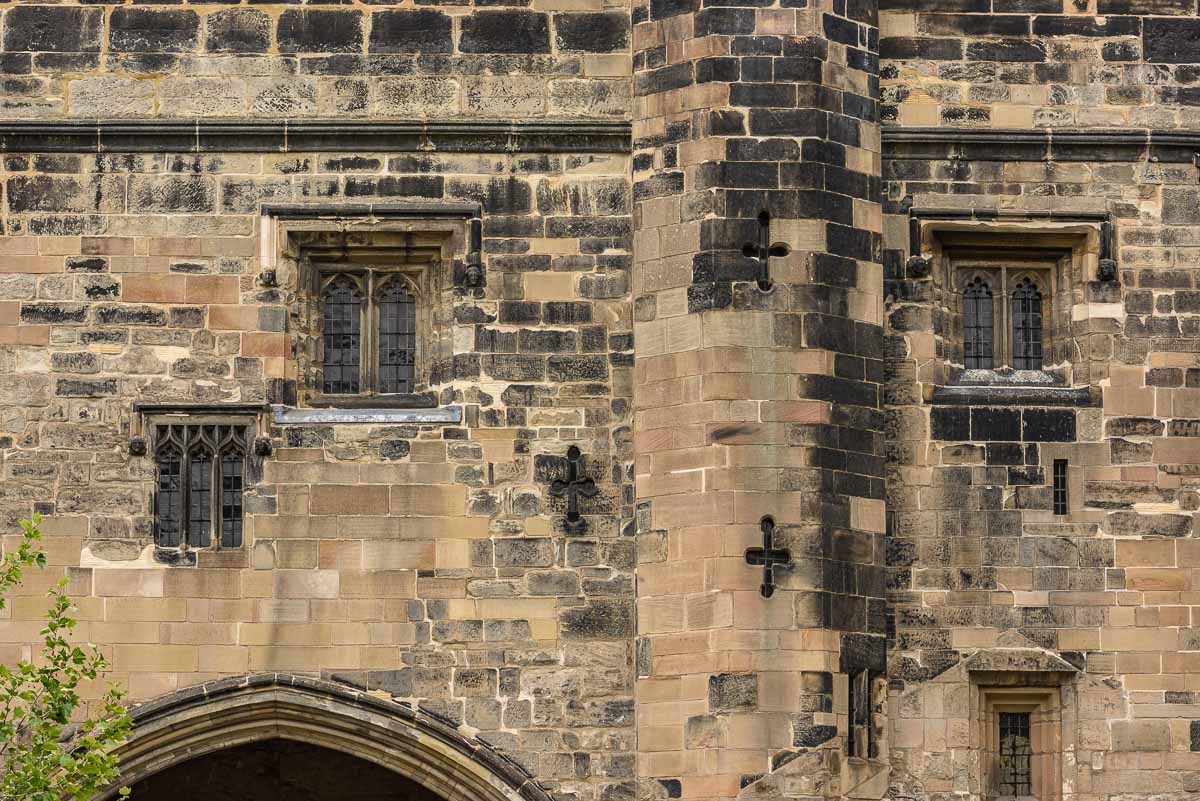 Dating from around 1400, the Magazine is an important landmark and was originally the main gateway of a much bigger walled enclosure, which enabled access to the historic part of the De Montfort campus, along The Newarke.
Noted as a Grade I Listed building and Scheduled Monument, having served as accommodation, a prison and military building in it's time, it is now only open to the public on special occasions organised by Leicester Museum Service.
The Messenger team are proud to have completed this project in the heart of Leicester and continue to remain working in the city at Leicester Cathedral and more recently at Cavendish House.